Healthy Coffee Substitute
Crio Brü, the great tasting coffee substitute is made from 100%, perfectly roasted cocoa beans. Nothing more, nothing less. No sugar, no chemicals, no gluten, no dairy. Although the cocoa beans are roasted to make Crio Brü, many of the health benefits found in the raw cocoa beans are preserved, giving you a superior product with sky-high antioxidants, abundant minerals and healthy energy. Crio Brü is available as a coffee substitute across Australia and New Zealand. Find out more about our coffee alternative in Australia here.
ANTIOXIDANTS – Raw cocoa beans, by weight, have more antioxidants than almost any food in the world. Even after it has been roasted and brewed, Crio Brü has 150% more antioxidants than pure pomegranate juice.
LOW-CALORIE

– With only 10 calories, 0 grams fat, 0 grams sugar, 0 milligrams sodium and 1.5 grams of carbohydrates per 4.25 oz. cup, as well as the fact that cocoa is an appetite suppressant, Crio Brü is without question the most slimming "chocolate" drink on the market.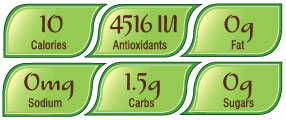 Delicious Substitute For Coffee
Crio Brü's various varieties all have a taste uniquely their own. Because Crio Brü is roasted and brewed, it has the consistency, roasted flavor and complexity of a fine coffee, yet because it is made with cocoa beans, its primary flavors are chocolaty,

making it an ideal substitute for coffee

. Just as with coffee, sweetener and creamer can be added to taste, or drink it black for an intensely flavorful, low-calorie hot drink.
As you experience Crio Brü, you may notice the coconut and cinnamon in Cavalla, or the red berries and dark spice in Vega Reál, or the jasmine and nutty after-tones in Coca River. These are the 3 flagship Crio flavours but there are many more delicious types to choose from and pick your favourite. The most remarkable fact about the flavours in Crio Brü, as with any fine chocolate, is that they are found naturally in the cocoa bean itself!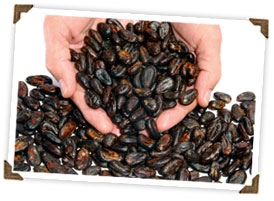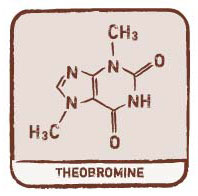 Energy
Crio Brü

coffee substitute

contains a natural stimulant called theobromine which is gentle, long-lasting and non-addictive. Theobromine makes you feel focused, energized and on top of the world.

Depending on the bean of origin, Crio Brü contains either no caffeine or up to 1,000 parts per million (less than 1/20th of the caffeine present in coffee). Crio Brü

is an ideal substitute for coffee as it

provides natural, healthy and long-lasting energy without the negative effects of stimulants found in other drinks.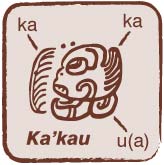 History
For the Maya of Central America, ka'kao was the drink of the gods. Served to kings in golden cups and prepared each day by the Mayans, Aztecs, Olmecs and Incas, the ancients knew of its power to rejuvenate and restore. The original recipe was simple – ground cocoa beans and water.

This healthy and delicious drink inspired Crio Brü. Named after the rarest and finest of cocoa beans, the Criollo, Crio Brü is made with the most flavorful and aromatic cocoa beans so you, too, will find yourself enchanted by its unbelievable taste and energizing effect.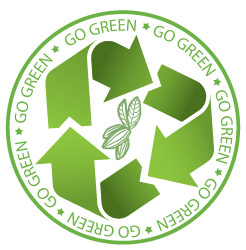 Sustainability and Social Responsibility
Crio Inc. is committed to go green in every aspect of our business. For example, our first corporate offices housed a state-of-the-art geothermal system that helped to heat and cool the building. And as a Champion supporter of Rocky Mountain Power's BlueSky program, Crio is ensuring sustainable growth by making
Crio Brü with wind power.
One of the best ways for you to join Crio in going green is to reuse the used Crio Brü grounds, such as adding 1-2 tablespoons to a smoothie or protein shake, or using them as a secret ingredient when baking brownies, cookies and other desserts.
Another way Crio looks out for the environment is ensuring our cocoa is 100% responsibly grown and ethically traded. We buy organic beans whenever possible. And we always pay fair trade prices or better for all our cocoa beans, which improves the lives of our farmers and their communities.